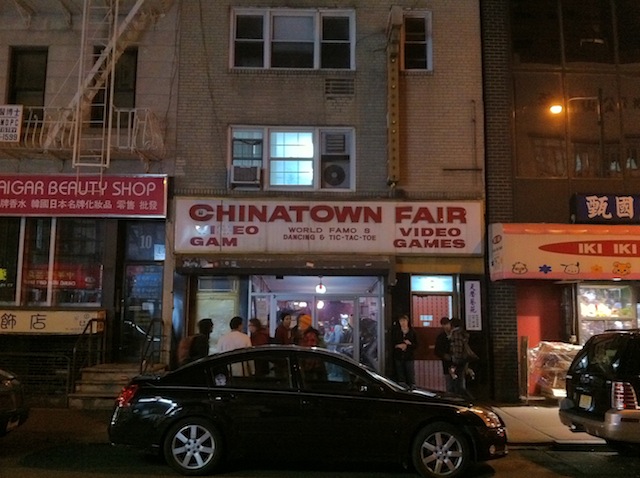 It was the week of October 31th 2010 and I found myself working in NJ.  Fortunately, I was only a short train ride away from Manhattan where my kid lives as a student at NYU.
I often visit my kid when in town and my kid always finds interesting things for us to do, and Friday night she didn't disappoint.  After a round of truly awesome Swedish meatballs from Aquavit, we headed to Chinatown to see a real video arcade!
Arcades, once common all over the US and NYC, are dwindling towards nonexistence.  Little did I know last November that the arcade my kid took me too is the last arcade in NYC according to this article: The Odd History And Uncertain Future Of Chinatown Fair, NYC's Last Great Arcade.
According to the article the arcade is here to say, but may relocate.  I love how eclectic Chinatown is and I hope Chinatown Fair stays for a very long time.
BTW, my kid and I vacationed to Tokyo last spring.  There were no shortage of arcades.  Tokyo is my Disneyland.